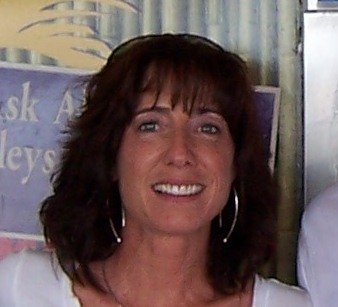 We are a small female-owned business that creates organic and natural skin care products. All of our products can be customized just for you.

For the past couple of years I have been experimenting with all natural face treatments, all natural skin care and all natural lotion for your hands and body. With all of the positive input received from friends and family, Just Live Happy was created! Now we are able to share with others what we have been enjoying the past couple of years! All of our products are made to order when you order them. Please allow 24 to 48 hours for shipment because all products are made in small batches just for you. If you have any question about any of our products, please feel free to call me.
I am not a medical doctor and these products have been developed and tested by me, my family and friends. We make no claims that any of these products will cure any conditions but friends, family and myself have had very positive results with these products.
Why choose us?
Our service and dedication to our clients is unsurpassed.

Our goal is to offer the largest, quality selection of products to meet all your skin care needs. We continuously conduct research to bring you innovative products that deliver exceptional results and maximize health and wellness benefits.
​
The ongoing research and training of our attentive team guarantees that our professional knowledge is at the forefront of the latest developments in beauty, health and body care.*
*FDA Disclaimer
: The information contained on this site is general in nature and for informational purposes. It is not meant to substitute for the advice provided by your own physician or other medical professional. None of the statements on this site are a recommendation as to how to treat any particular disease or health-related condition. If you suspect you have a disease or health-related condition of any kind, you should contact your health care professional immediately. Please read all product packaging carefully and consult with a healthcare professional before starting any diet, exercise, supplementation or medication program. Cosmetic products have not been evaluated by the Food and Drug Administration and are not intended to diagnose, treat, cure or prevent any disease.