Below are a few of the ingredients we use and why we use them.*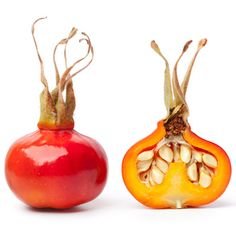 Rose Hip See Oil
This is my most go to oil that I use daily and more honestly, multiple times per day. I use it as a make-up remover, hydrator and all over refresher.
Just a few facts about rose-hip seed oil: it is high in Vitamins C & A. It can help to correct UV damage, reduce the appearance of scars, burns and stretch marks; it treats fine lines & wrinkles. Rose hip seed oil is a wonderful hydrator for dry skin. Oil as a hydrator for your skin? YUP! Rose hip seed oil is considered a "dry oil". Basically what that means is that it absorbs into your skin very easily and doesn't leave behind a heavy, greasy feel. A protective barrier is created to help prevent dehydration. Who would of thunk it??
Another interesting tidbit is it helps to normalize your skin by giving it the vitamins it's missing. With putting back all those goodies, your skin then becomes more firm and retains its elasticity. So it's no wonder why it's my go to each and every day! I have created a daily facial serum that I use (and now sell by the way) EVERY single day (day & night). If you do decide to try the Daily Barrier Serum, let me know what you think!
Contains: Vitamins A, C & E and is very high in essential fatty acids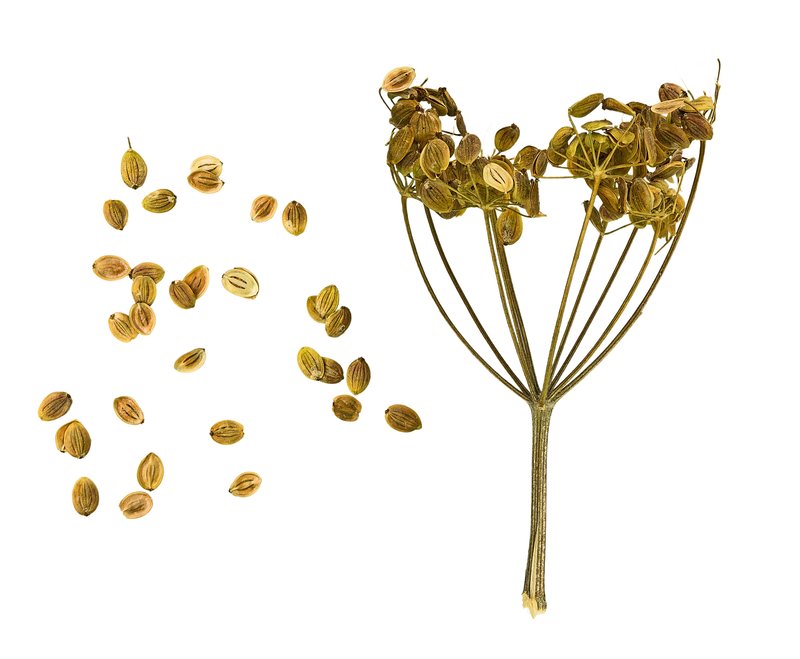 Carrot Seed Oil
Carrot seed oil???? What the heck is that you may ask. Well it is oil made from Queens Ann Lace. You remember those right? They are seen everywhere on the side of the road, in your yard and gosh only knows where else. In fact most of us think they are a weed to be gotten rid of. Guess what? Probably one of the best kept secrets ever! Carrot seed oil is high in antioxidants and has natural antiaging properties. It helps to protect your skin from environmental elements like pollution, UV rays & stress. It also has the ability to rejuvenate the skin by encouraging new cell growth. Did you also know that carrot seed oil has Vitamin E (which moisturizes) and Vitamin C (which is protective)? Who would have known that that pesky weed could do so much for your skin? I have created (and use daily) a serum that contains carrot seed oil to help with all these things!
A couple more things that the AMAZING carrot seed oil can do: clears blemishes, reduces wrinkles, nourishes mature skin. Who knew? Isn't wonderful the natural things that are already here on our planet that are so good for us! No more processed junk for my skin!
Contains: Beta-carotene, and vitamins A, B, C, D, E, and F.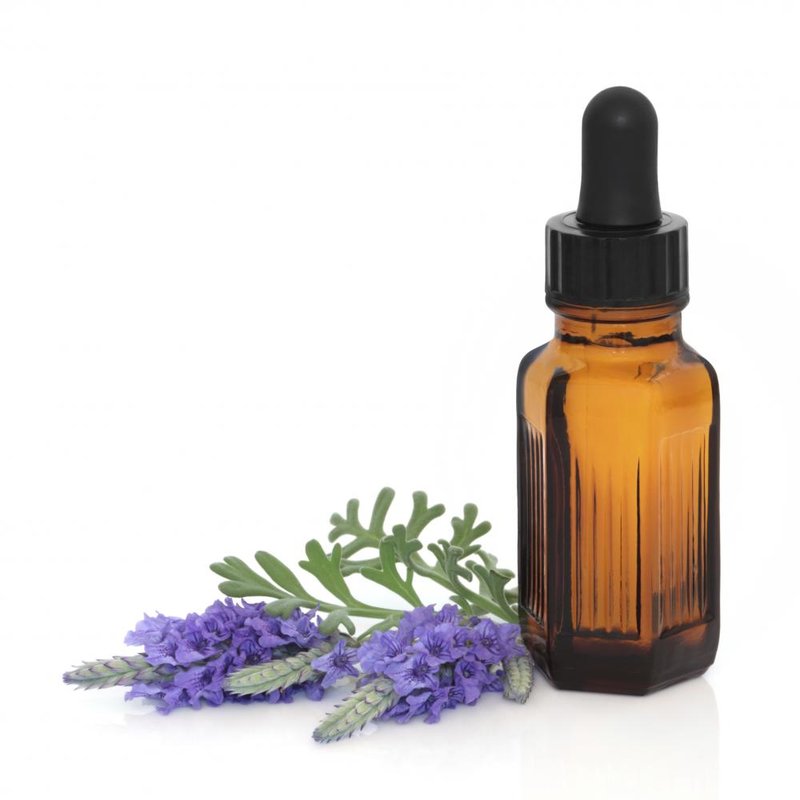 Lavender
Outside of its wonderful aroma, lavender has many other healing properties. Most of us know that lavender is very relaxing to the mind, body & sprit but did you know that its use has been documented in medicinal and religious venues for over 2,500 years? Talk about staying power! Research has shown that lavender heals burns and wounds (never apply directly to the skin, always dilute it!) and that includes sunburn! Because lavender is very high in antioxidants and has antimicrobial properties, it helps to restore skin complexion and reduces acne. And those wonderful little antioxidants in lavender oil also slows aging of the skin. (And the smell, again, is heavenly!)
Personally, I use lavender in my home made lotion bars, facial serums, lip balms and in my diffuser. The whole house smells and feels like a lavender field most days! My face, body & lips feel so smooth!! I just recently learned as well that it's also wonderful for sore muscles! Just dilute the lavender essential oil with a carrier oil, such as sweet almond oil or even olive oil, and massage into those sore spots. The soreness will be lessened and your skin will love you!
Properties: anti-inflammatory, anti-oxidant, anti-microbial, anti-fungal, anti-septic & anti-bacterial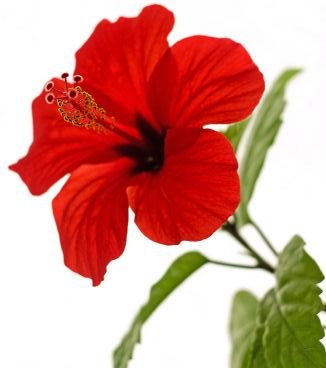 Hibiscus
Hibiscus flowers are more than just wonderful to look at. Were you aware of all the health benefits of the beautiful flower? There might be more here than you ever wanted to know about hibiscus flowers, but what the heck! So here we go with the did ya' knows …..
Hibiscus flowers are a natural source of Alpha hydroxyl acids (AHAs) and AHAs help to exfoliate, speed up cell turn over and control break outs encouraging fresher, younger, tighter looking skin. AHAs protect your skin from free radical damage and have astringent properties helping pores to appear smaller.
Hibiscus flowers have a high mucilage content making it a great skin moisturizer. Higher moisture in your skin improves the flexibility and elasticity. Hibiscus flowers help to even out your skin tone with the exfoliating effect of the organic acids found in them. AHAs have anti-inflammatory properties which help to sooth inflamed skin and help to calm conditions like eczema and psoriasis. Synthetic forms of AHAs strip your skin of its natural oils while the organic acids from the hibiscus flower bring your skin back into balance.
Here's a goodie!! ANTI-AGING PROPERTIES!! Because hibiscus is rich in anti-oxidents, it helps to reverse the damage caused by UV rays, dust, pollutants, etc. Hibiscus is a natural emollient, meaning that it has properties that soften and smooth the skin. With all the good stuff, there is a warning associated with hibiscus. It can be an irritant and may not be tolerated by people with sensitive skin and may cause burning and redness. If you do choose to put hibiscus on your skin, do a patch test please!!
Stimulation of the production of collagen is found with the use of hibiscus, basically having the ability to reduce the appearance of wrinkles, delay the signs of aging and decrease dark circles under your eyes.
And last, but certainly not least, it can also help reduce ingrown hairs because of the AHAs it contains.
Contains: Vitamins A &C, amino acids & alpha hydroxyl acids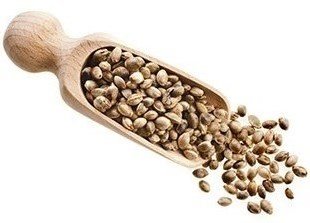 Hemp Seed Oil
No we're not getting stoned. Hemp, while part of the cannabis family, doesn't contain enough THC to have an effect on your mental state.
As an oil, it helps to regenerate and energize the skin's protective layer due to its high content of omega 3 and omega 6 fatty acids. In fact, it has a composition similar to our own skin's lipids making it an excellent natural emollient and moisturizer. It is especially useful for dry, tired or dehydrated skin. Hemp seed oil has the ability to increase skin elasticity and increase water retention capacity in tissues. As with a lot of other oils, hemp seed oil can help prevent rashes, provides relief from acne and can decrease the redness & irritation of acne outbreaks.
Hemp seed oil has a zero rating on the comedogenic scale, meaning that it does not block pores. It absorbs quickly into the skin and adds Vitamin D which allows for the absorption of calcium that is needed for sot, smooth skin. This oil has linolenic acid content of 57% present which is an anti-inflammatory, has a calming effect and helps, again not to repeat myself, treats acne. This oil has virtually no known side effects and you will still pass your drug test because the levels of THC are not there.
I love using this oil in the daily serums we create for a number of reasons some of which are that it relieves and improves redness, itchiness, dry patches, blotchy skin, evens skin tone, high in antioxidants (protection from free radicals) and reduces inflammation.
If you get a chance, give one of our daily serums a try. I'd be willing to bet you won't be disappointed!
Contains: Vitamins A, C & E and beta-carotene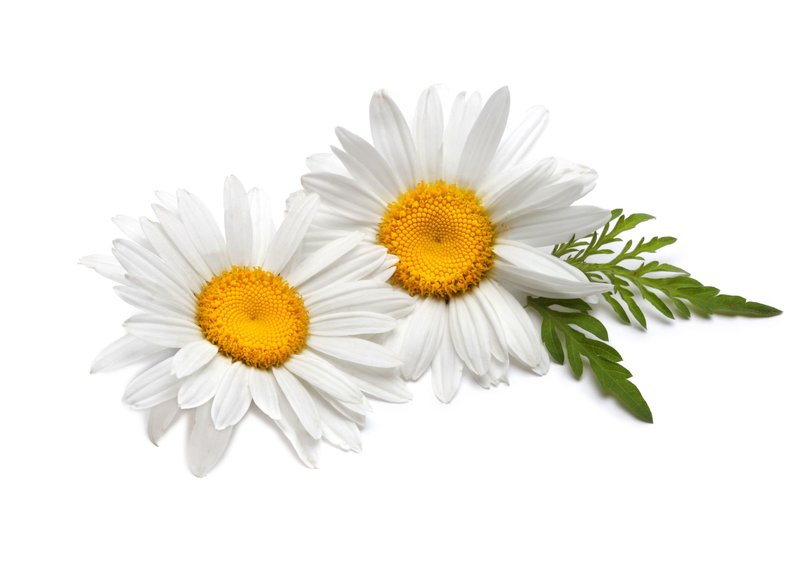 Chamomile
Ahhhh …. Chamomile…… You know how a cup of chamomile tea at the end of the day can be so very relaxing to your mind, body and soul? It does the same thing for your skin! In fact, it's one of the few herbs that have been studied in clinical trials for its effectiveness in skin care. One small disclaimer though, chamomile does have bleaching properties and it is advisable to use any products with chamomile on your skin at night or when you will not be in the sun.
There is a history of its use in ancient Egypt where it was considered a sacred gift to Ra, the sun god. There are records of the Egyptian noblewomen using chamomile for skin care and it was even found to be one of the oils used in the embalming process of the time.
As a topical application, chamomile has been used for centuries to help ease the pain and discomfort caused from burns, sunburn, eczema, psoriasis, allergies and other skin irritations. There have also been some reports that when chamomile is applied to bug bites, it helps to sooth the irritation as well.
Chamomile is suitable for just about all skin types' especially sensitive skin due to its strong anti-inflammatory properties. One small disclaimer though, please do not use chamomile if you have an allergy to chamomile itself, celery, ragwort, daisy, calendula or chrysanthemum (the asteraceal family of plants).
Chamomile has antibacterial, antifungal, anti-inflammatory and antiseptic properties. Wow! That's a lot of antis!! With all those anti properties, chamomile is a natural cleanser and has amazing healing properties. Like hibiscus, chamomile is high in antioxidants and is considered an effective remedy for skin care. Due to the high anti-oxidants, it helps to fight and block out irritants by eliminating free radicals which damage the skin and are thought to speed up the aging process.
When using chamomile on your skin, it increases the penetration and effectiveness of other skin products. It can help to rejuvenate the skin, revealing a healthy and radiant complexion. Chamomile also helps to restore your skin's natural softness, smoothness and radiance. And as a last note, it is excellent as skin bleach, helping to lighten the complexion and give your face a healthy glow!
Properties: anti-spasmodic, anti-septic, anti-bacterial & anti-oxidant
Contains: Vitamins C & B1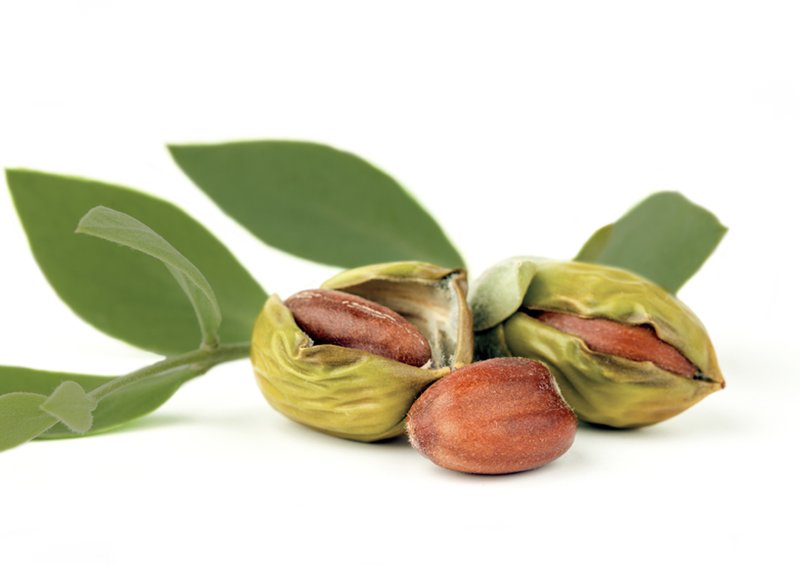 Jojoba Oil
Jojoba isn't oil. What you say????? In fact, it's a liquid wax extracted from the nut of an indigenous American Shrub. This large shrub can grow up to 15 feet in height and is found mostly in the Southwestern states.
The Jojoba nut has been used by Native Americans for skin and hair care, even for survival food in emergency situations. The even used it to treat sores and wounds. In other words, another wonderful product of nature that is really good for you for so many reasons.
The most unique property and feature of Jojoba is that it closely mimics sebum, a waxy substance naturally produced by our own skin glands. Due to its structural similarity of the secretion of our sebaceous glands, it is readily accepted and tolerated by the majority of skin types.
Like most natural oils, Jojoba has many beneficial properties such as being an anti-inflammatory, anti- bacterial, high in minerals and Vitamins A &E. This oil is known to lessen irritated skin and promote the natural production of collagen. It protects from the sun and prevents premature aging symptoms, such as fine lines and wrinkles.
Contains: Vitamins E & B Complex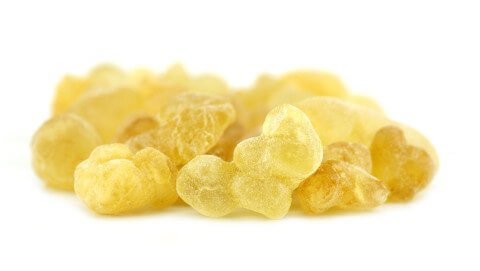 Frankincense
To start with Frankincense is derived from the sap from a specific variety of trees in the genus Boswelia. Harvests are done at various times and the more opaque resins are considered to be the best quality.
When it comes to skin care, I'm starting to think that this oil is the Holy Grail of oils. Frankincense offers healing and anti-aging benefits where it rejuvenates and repairs the skin. The astringent quality reduces the appearance of wrinkles. It helps to protect skin cells. Can be used to help reduce acne blemishes, the appearance of large pores, prevent wrinkles and will even help to lift and tighten the skin to naturally slow signs of aging. Frankincense oil promotes regeneration of healthy cells and also keeps the existing cells and tissue healthy. It can help to eliminate sun spots, remove micro wrinkles around the eyes and cheeks and generally tone and tighten skin all over your body while simultaneously replace old or dying cells with new and healthy ones! In short, Frankincense can help to promote youthful, radiant looking skin and slow the signs of aging by reducing the appearance of skin imperfections.
Properties: anti-septic, anti-bacterial, disinfectant, astringent
Pumpkin Seed Oil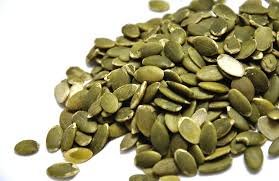 Most of us only think of pumpkins once a year. You really shouldn't. Pumpkin is good all year long! At least pumpkin seed oil is.
Pumpkin Seed Oil (PSO) is not only an excellent source of the powerful anti-oxidant Vitamin E, but also full of polyunsaturated fatty acids. In fact, PSO is comprised of 98% fatty acids, a combination of palmitic, stearic, linoleic and oleric acids. Between the Vitamin E and the essential fatty acids, PSO has incredible benefits for your skin, keeping it healthy, maintaining moisture and overall helping to keep your skin looking young and healthy!
Overall it could be said that PSO is THE all around, super-powerful anti-aging ingredient to be used on your face. The Vitamin C and zinc contained in PSO help to maintain collagen levels which in turn helps to prevent premature sagging. (ever see a pumpkin sag?) The zinc also helps to reduce the occurrence of acne helping to keep your skin clear and healthy. The high levels of Vitamn E, a powerful anti-oxidant, protects the skin from free radical damage and delays the signs of premature aging. The essential fatty acids are able to penetrate deeply into your skin providing long lasting moisture without the greasy feel. The other added benefit is that PSO will help to regulate natural oil production as well. Also an excellent source of natural alpha hydroxy acids which will help encourage cell turnover and gently exfoliate your skin for a more youthful, glowing look.
Properties: anti-inflammatory, anti-oxidant, emollient


*
Disclaimer
: The information contained on this site is general in nature and for informational purposes. It is not meant to substitute for the advice provided by your own physician or other medical professional. None of the statements on this site are a recommendation as to how to treat any particular disease or health-related condition. If you suspect you have a disease or health-related condition of any kind, you should contact your health care professional immediately. Please read all product packaging carefully and consult with a healthcare professional before starting any diet, exercise, supplementation or medication program. Cosmetic products have not been evaluated by the Food and Drug Administration and are not intended to diagnose, treat, cure or prevent any disease.